Airgentum Exhibition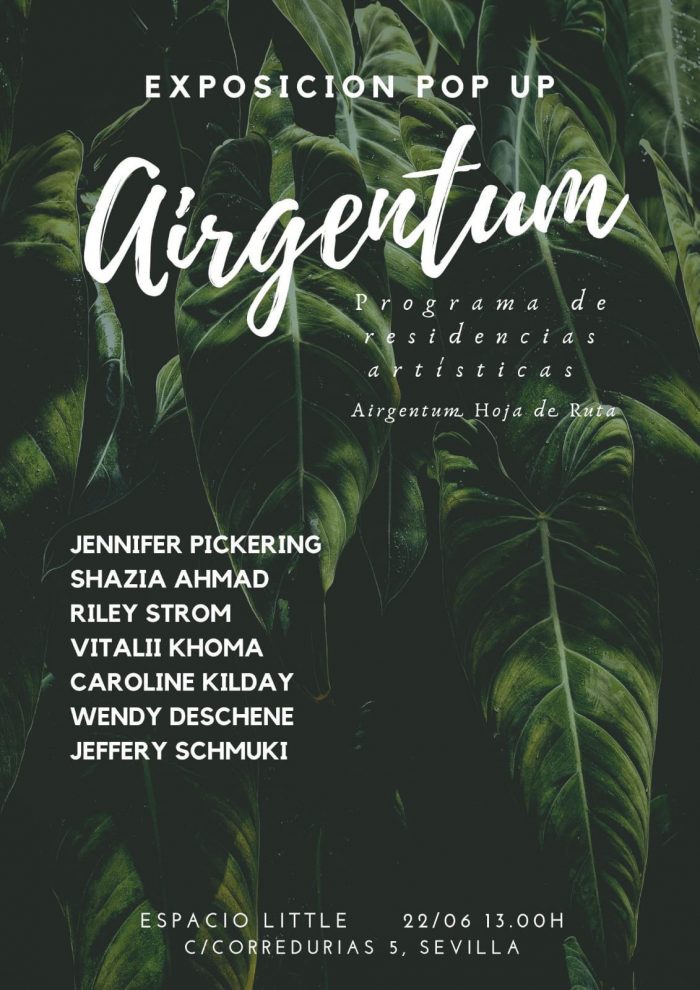 June 21, 2019
Artist Residency and Exhibition
Tomorrow I will be showing new paintings made during my Airgentum residency. The group show will be held in Sevilla at LITTLE estudio on Saturday June 22 starting at 1pm.
ABOUT MY WORK: Armonía وئام او انسجام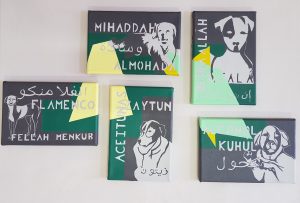 I have been living in the Middle east for the past five years. I moved with the hope of gaining a better understanding of the region and its people. From home, what I heard daily from the media was a frightening story of a dangerous place. As we know, the media often plays an important role in supporting political and social ideologies.  I am immensely grateful for the opportunity to get to know so many wonderful people and cultures that are different than my own, yet similar in so many fundamental ways. People, who value hospitality, culture, family, security, diversity and community.
Coming to Andalusia to work, I knew there existed a long and important influence from the Arab world. This is visible in the architecture throughout the city of Sevilla. Of surprise to me was the Arabic influence on the spoken language.
In this work I use the dogs of Sierra Norte to draw attention to this intersection of cultures within language. I cut and layer images, shapes and words to draw attention to the places where East and West become so entangled that the influence of one on the other has been either forgotten, ignored or purposefully diverted. For me the dogs who guard and shepherd in the countryside, represent a force needed to guard and guide our understanding of both our own and the culture of others.  By knowing how close we are, in a climate that creates power and control thorough difference and fear, we can build the understanding needed for peace and security.